SXPrevent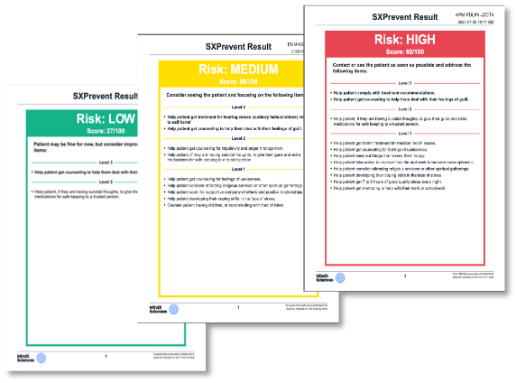 The SX Prevent digital test by MindX Sciences helps identify individuals at risk for suicidality, and provides personalized risk-reduction and life improvement strategies. It is a simple, quick, and easy-to-use test that does not ask about suicidal ideation.
It is based on the Niculescu Convergent Functional Information for Suicidality Scale (CFI-S). Studies describing its validation and performance have been published in peer reviewed scientific and medical journals.
It can be used by clinicians, and organizations, to reduce suicide risk in their patient population.
Prescription only. For a nominal yearly fee, the patients can take the test an unlimited number of times. CPT code for its clinical use: 96161.
Contact us at info@mindxsciences.com, or place an order here on our site.