Precision Medicine for Mental Health
Our blood tests can provide your doctor and you objective insights regarding your condition, and treatment suggestions based on your biology.
Through our research, we have identified panels of mRNA biomarkers which can help clinicians objectively assess disease severity and future risk, as well as match patients to the right medications and nutraceuticals.
We offer reports for:
Mood (Depression/Bipolar)
Anxiety
Stress (PTSD)
Pain
Suicidality
Memory (Alzheimer's)
Longevity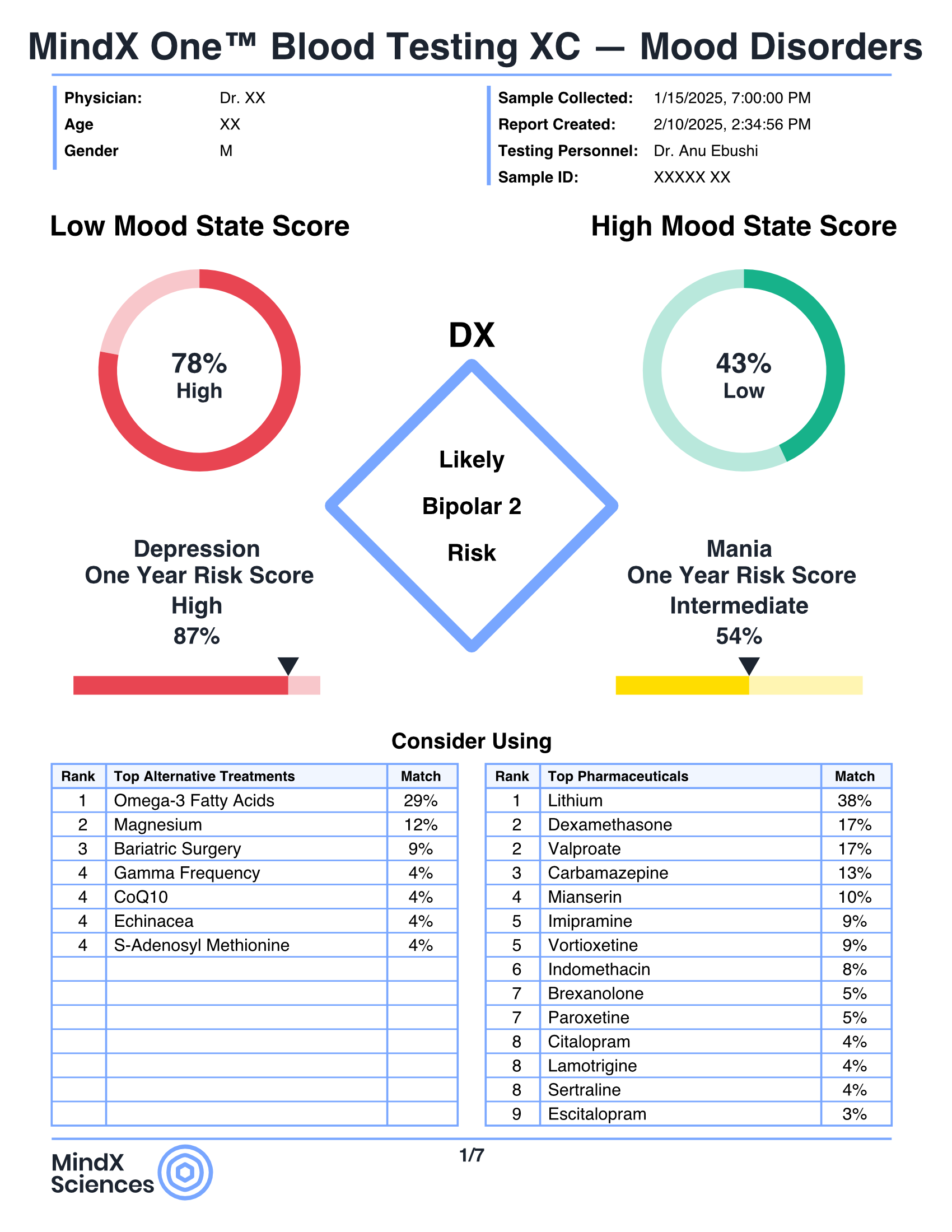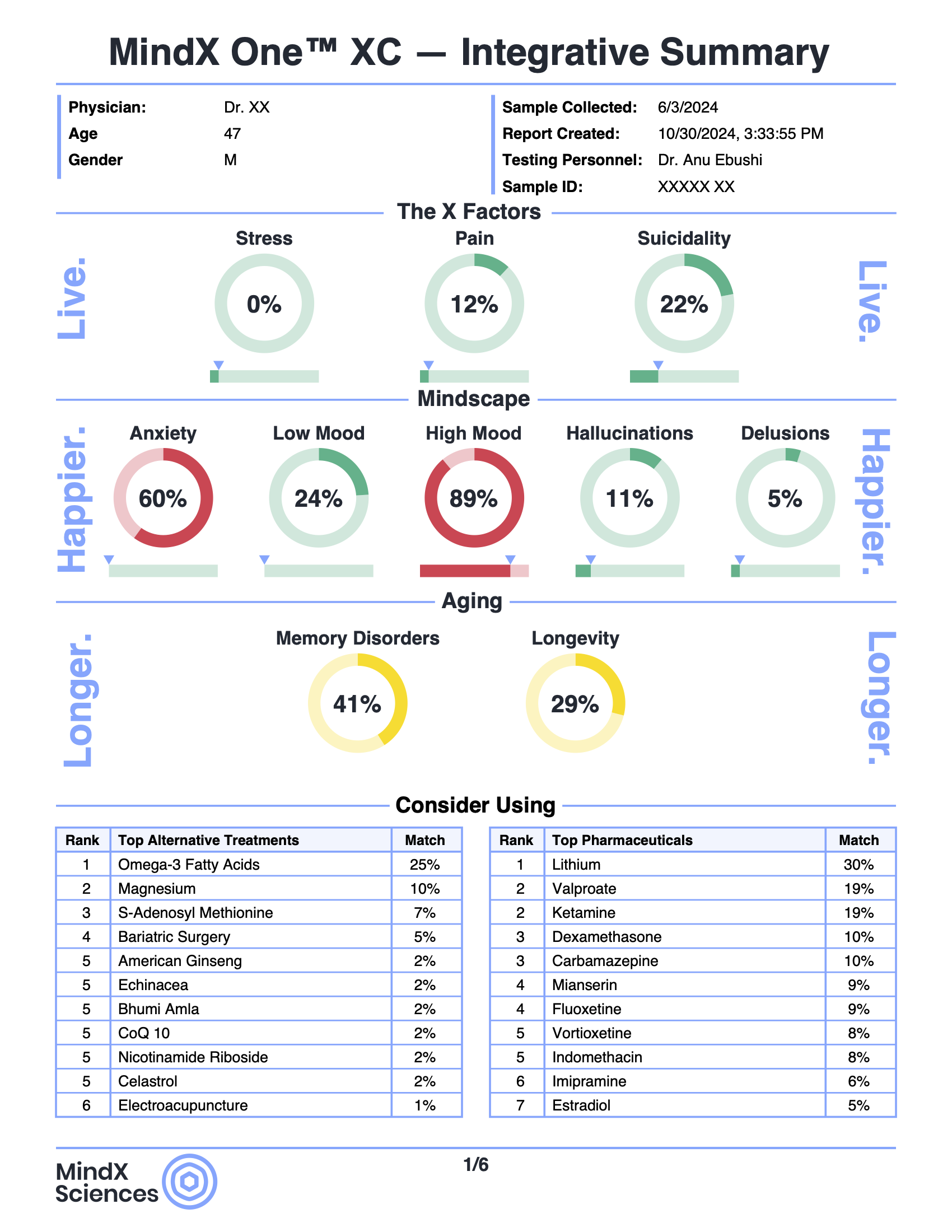 Repeating our blood tests can help monitor response to treatment, objectively.
As part of routine annual exams, these blood tests can be used for preventive purposes.
"The results of the MindX Sciences reports have been uncannily accurate in finding the most effective treatments and for many, it is life-changing and life-saving. I cannot recommend it more highly."
Dr. Mark Jaffe
Private Practice, Los Angeles, CA
"Mindx Sciences has assisted Grey Matters International's toolkit in advancing patient care and patient-centric services like no other."
Dr. Kevin Fleming
Grey Matters International, Tulsa, Oklahoma
How to Get Started
Ask your doctor to prescribe MindX One™ Blood Tests with the prescription form here.
You will be provided with a kit containing special blood test tubes and a pre-paid FedEx box.
We can arrange for blood draw in the convenience of your home, or you can get blood drawn at your doctor's office if you prefer.
The tubes are FedExed to our laboratory where the tests are performed in a CLIA setting.
The testing results are sent by MindX Sciences to the ordering clinician and a copy is sent to the patient.
MindX One™ Blood Tests are currently self-pay by patients. MindX Sciences will be pursuing Medicare and insurance coverage in the future.