Life x Mind App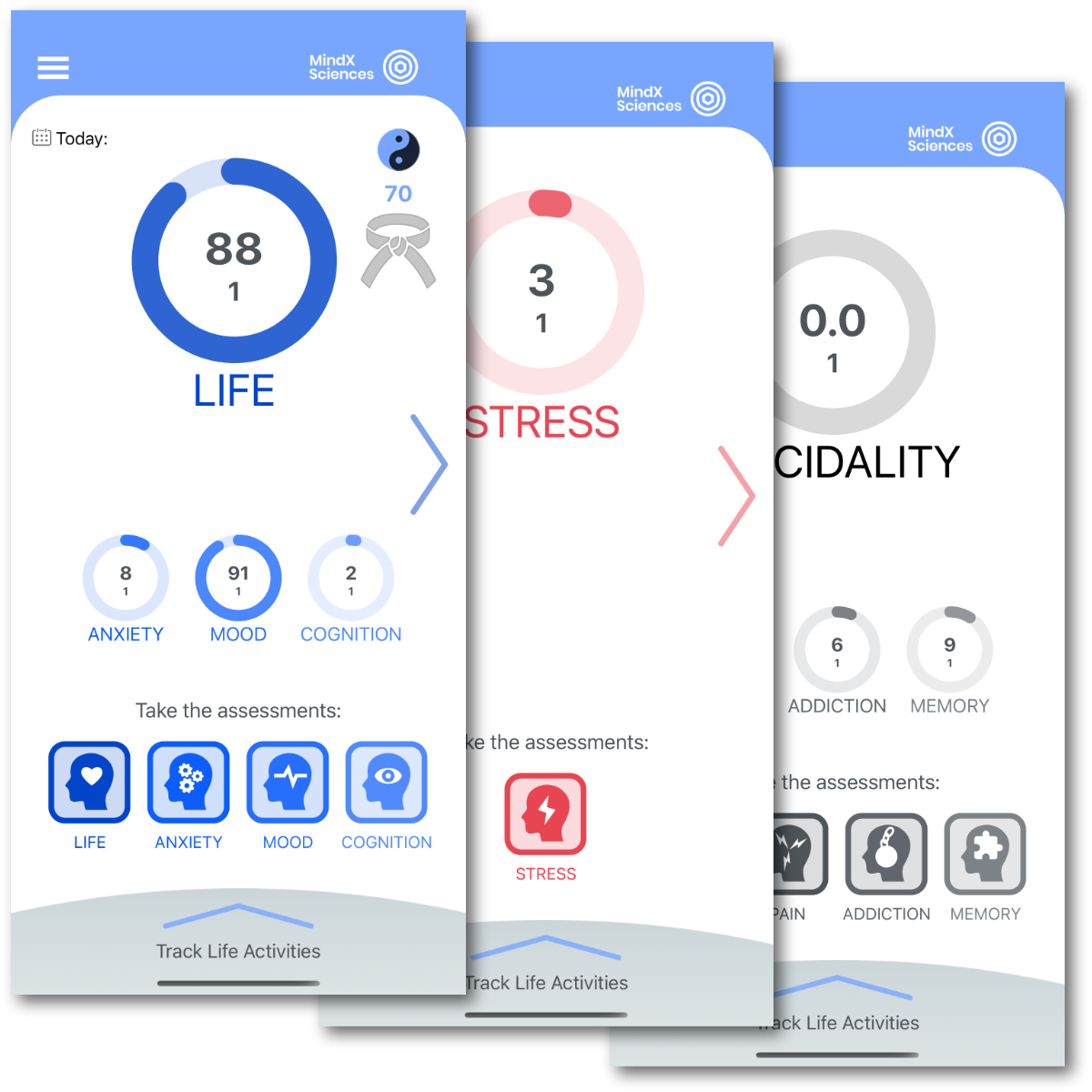 This app can be used by doctors, psychologists, and coaches with their clients. Two weeks of regular use can establish a psychological profile that is very helpful for diagnosis.
It can also be used as a way to quantitatively keep track of how people feel and think, at home in between appointments, and/or at the time of the appointment. There is a CPT code that can be billed for its use: 96127.
Individuals can also use this app as a dashboard for their mind and life, to help them "Know Thyself, Improve Thyself", as the ancient philosophers dreamed of, and live a happier, more hopeful, and more meaningful life.
Trust — The Life x Mind app is based on two decades of academic clinical research.
Confidentiality — MindX does not collect any information from the app, it stays all secure on the person's phone.
Comprehensiveness — The app is based on a comprehensive framework of mind and life and how they interact.
The science and philosophy underlying it is described in the book Life and Mind by Dr. Alexander B. Niculescu, the founder of MindX Sciences.  Available on Amazon.
Ten percent of the proceeds from each app will be donated to mental health support organizations.